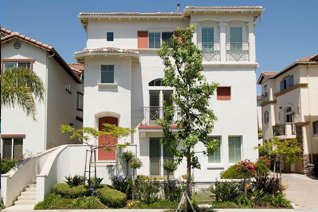 Capri Court Single Family Homes
The Playa Vista community is located just East of Playa del Rey, South of Marina del Rey, Southwest of Culver City, and North of Westchester.
For a complete list of available homes and floor plans in Capri Court Playa Vista, please call (310) 754-8144 or email
erikf@playavistaproperties.com
Capri Court Playa Vista homes are inspired by 1940's West LA architecture with a Mediterranean twist. It offers a dynamic urban environment with beautifully landscaped motor courts. Each home has Spanish style painted wood and iron railings against plaster walls.
Capri Court Playa Vista offers multi-level two and three-bedroom floor plans and range in size from 2,100 to 3,000 square feet.
For more information on Capri Court Playa Vista as well as other Playa Vista listings for sale including condos, town homes, and single family homes you can receive an up to the minute list by calling (310) 754-8144 or emailing: erikf@playavistaproperties.com